Ashtanga Weekend with Jade Skinner - March 29-31, 2019
3 Days of Mysore with Jade Skinner
*start times vary on days, please see description below
March 29-31, 2019
Sol Rise Yoga,
Knoxville, TN
---
Join us for 3 mornings of Mysore style Ashtanga yoga. Jade Skinner will be joining us from St. Petersburg, FL where she runs a Mysore program at The Electric Body Company. Jade is a student of David Keil, Greg Nardi, & Tim Feldmann.
Come experience her down to earth style!
Mysore Practice
The 'Mysore Style' method is named after the city where Ashtanga teacher, Sri K. Sharath Jois lives and teaches, continuing this teaching style from his teacher, Sri K. Pattabhi Jois and his teacher, Krishnamacharya. In this special class, you learn to take individual responsibility for your yoga practice and develop a deeply trusting relationship with your teacher. With proper skill and dedication, this approach is perhaps the safest way to learn more advanced asanas or postures.  By committing yourself fully to one yoga style, one teaching method and a regular practice, you open the door to deeper levels of your body, mind and spirit.
Students will be scheduled a start time according to there knowledge of the series.
*Beginners welcomed.  Some knowledge of the Primary series is helpful in attending this class, but not required.
Ashtanga Immersion with Jade Skinner (6 Days) - April 1-6, 2019
Ashtanga Immersion with Jade Skinner (6 Days)
April 1-6, 2019
The Body Electric Yoga Company,
St. Pete, FL
thebodyelectricyoga.com
---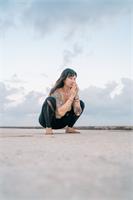 Mon
Date: 

Apr 01 2019
From: 

6:30 AM

 – 

2:00 PM
Dates: Monday-Saturday, April 1-6
Times: see below
Cost: $350 (early bird $300, signup by March 15)
Are you willing to deepen your practice? This Ashtanga course is designed for everyone with the desire to cultivate more clarity, wholeness and compassion. Everyone is welcome, from the seasoned Mysore practitioner to the novice student. This workshop entails six days of intensive study under the guidance of Jade Skinner. Embarking on this week-long adventure will give you a broader perspective into your personal journey and assist in developing a relationship of trust through the presence of asana, pranayama and philosophy talks. You will learn how to practice maitri (loving kindness), acceptance, non-attachment and self love. Space is limited to 10 participants, so please pre-register.
Monday
6:30 – 8:30am: Mysore
9:00 – 10:00am: Pranayama Meditation
12:00 – 2:00pm: Philosophy Talks & Tea
Tuesday
6:30 – 8:30am: Mysore
9:00 – 10:00am: Pranayama Meditation
12:00 – 2:30pm: The Heart of The Ashtanga Practice
Wednesday
6:30 – 8:30am: Mysore
9:00 – 10:00am: Pranayama Meditation
12:00 – 2:30pm: Foundations in Vinyasa
Thursday
6:30 – 8:30am: Mysore
9:00 – 10:00am: Pranayama Meditation
12:00 – 2:00pm: Philosophy Talks & Tea
Friday
6:30 – 8:30am: Mysore
9:00 – 10:00am: Pranayama Meditation
12:00 – 2:30pm: Asana Lab + Q&A
Saturday
7:30 – 9:30am: Mysore
10:00 – 11:00am: Pranayama Meditation
12:00 – 2:30pm: Divine Spine